Welcome back to Orchestra. It has been great hearing about how everyone spent their summers. So many of you took time to travel and spend time with family and friends. Although the start of the year is always a transition, we are going full speed and already preparing for our first concert on October 12. For those of you who are new, please keep an eye on your email, or the orchestra website for monthly newsletters with important links and information for the orchestra department.
Mrs. S, Nora, and I were able to spend some time in Vienna this summer. It is a city that we both studied in when we were at Augustana College, and it was like going home. We were even at the Vienna Philharmonic Summer Concert that is streaming on PBS right now. Check it out. The Bolero with the dancers was Nora's favorite piece of the evening.
We have some great opportunities this year, beyond our four curricular concerts, both Sinfonietta and Bear Strings have special performances scheduled, and Symphony will start the year with a performance at Elmhurst University on October 14th.
I look forward to seeing all of you at the curriculum night on Wednesday.
Please see below for important beginning of the year information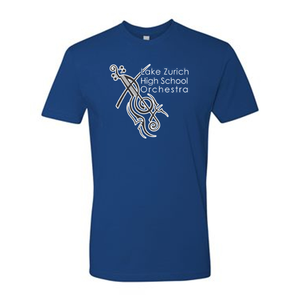 The orchestra Picnic will be on Friday September 8th from 4PM-5:30PM in Breezewald park. Pease signup by Tuesday, 9/5 so that HOPE knows how many hotdogs and veggie burgers to purchase. If you are coming, please consider bringing something to help with the picnic. Please signup and let us know what you are brining.
Bear Strings starts on Thursday, 8/31 from 3:50-4:50PM. Bear strings is open to all orchestra students and is a non-auditioned ensemble that focuses on pop, and other non-traditional styles of music.
Parents of freshman boys, and boys who grew: Don't forget to get your men's tux shirt. This year it is up to students to purchase their own tux shirts in time for the October concert. A possible shirt is this option from Amazon.
ILMEA Signup is currently going on. Fill out this form and pay online to sign up. Sign-up is due by Friday, September 15. All ILMEA participants must participate in at least one help session, or you will not be allowed to participate. I am available to help everyday periods 1, 4, 5, and 7. Orchestra Office hours are Tuesday, Wednesday, and Friday
All Freshmen need to purchase a Sound Innovations Advanced book. I have ordered books already. Please pay Mrs. McLeod $10 through PushCoin or directly at the bookkeeper's office.
Saturday September 14 Symphony Orchestra will be performing with Elmhurst University. The concert will be on campus at 7PM. Students will take a bus from LZHS at 1:45PM on Saturday for a 3PM dress rehearsal. More information to follow.
I would encourage you to add the orchestra calendar to your personal calendar. The calendar is will always be the most up to date calendar. Please pay special attention to the four LZHS concert dates for the year.
I hope everyone has a great year, and I hope to see everybody at our first concert on 10/12. Please feel free to reach out to me by email if you have any questions.
Nathan Sackschewsky, LZHS Orchestra Director